The Importance of Hurricane Garage Doors
12/13/2014
Back To Blog
Who said that safety excludes style? In the case of hurricane prone regions, safety comes first but beauty can also be ensured. With the changing of climate, the increase of hurricane strikes and the hurricane effects miles inland, having strong garage doors is one way street. The question is: is retrofitting the existing door with stronger hardware a good solution or will you have to invest in a new door? The answer depends on your home overhead or roll-up door and the local requirements. In every hurricane prone area, there are specific building regulations and they must be followed. Garage door parts must be strong and well maintained and the door must be especially made for these occasions.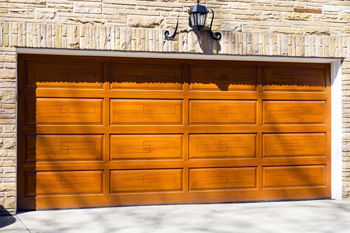 Don't close your ears when it comes to the possible effects of hurricanes.
Did you know that …?
Hurricane winds can affect areas hundreds of miles inland?
Most homeowners don't know that they must have wind load garage doors?
More than 70% of residences in hurricane prone regions lack good garage door reinforcement?
Most damage inflicted on homes by hurricane winds enters residences from the garage?
During strong winds elements can become dangerous projectiles, which will damage extensively the overhead door and, thus, reduce its ability to protect the house?
Take the right precaution measures
If the winds destroy the garage door, they will enter the house. There is a high possibility that they will blow all doors, walls, windows and even the roof of the house. When you move to a new house, check the condition of the door and make sure it is reinforced with extra bars and extra strong garage door tracks. The tracks must also have low gauge steel brackets fastened well. Today, manufacturers produce special wind load doors which can withstand strong hurricane winds. It's best to invest in them rather to invest in a new home tomorrow or risk your life. It's best to check with your local requirements first, and get doors which can withstand wind pressure. Wind load doors are beautiful, too. The point is to be strong as well with proper supportive hardware, multiple garage door brackets and low gauge steel parts. Such decisions will save your life and property.